Jack Staph-Executive Director
May 12, 2017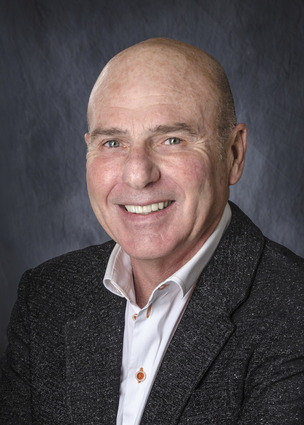 Jack Staph has been involved with the Rite Aid Cleveland Marathon from the very start and has seen it through course changes, sponsor changes and every type of weather you could imagine. 
He remembers when it was mostly men who ran, when the course was an out-and-back route and when the age group prizes included television sets and tape decks. 
"Now I think about the amount of time putting on the race and it's really a Cleveland tradition," said Staph, the executive race director. "I won't pretend it's Opening Day of the Indians, but it fits somewhere around there. It's sort of the gateway to springtime. When the marathon gets here, you know winter's behind you. It's a rite of spring."
The only time Staph actually ran in the marathon was in 1978, before he got involved in its organization. What he remembers most about it is that he was trying to qualify for the Boston Marathon and needed to run it in three hours.
"My training was great, I was in great shape and my actual finishing time was three hours and 42 seconds and I missed it," he said. "We found out it was because as the race was coming back into town, the police decided to move the cones and they made it 600 yards longer because they thought traffic would flow better that way. They didn't understand that it had to be precise. They thought what's another 600 yards? I think that's one of the reasons they asked me to get involved."
Forty years later, Staph is still helming the race. He was inducted to the Cleveland Sports Hall of Fame in 2010 and on March 28 he was inducted into the Running USA Hall of Champions, an honor bestowed on those who have made a difference in the world of running and in the lives of the runners they serve. 
One of the biggest changes he's seen in 40 years is the level of dedication and work needed to make a race of this size happen. It's a full-time job, requiring a full-time, year-round staff and the race has become an experience compared to a time when all runners really expected was some water and hopefully a bathroom. 
He's also seen running become something with universal appeal.
"I think it's a sport for everyone, and anyone can be involved, whether it's a 5K or a marathon," he said. "It appeals to women, old women, young guys, old guys, and it just fits right into the fitness, health and wellness that's part of our country."
The Cleveland Marathon is one of the 50 oldest marathons in the country, and more than 30,000 runners, volunteers and spectators will be part of the events of Sunday, May 21. Staph knows that on that day, he'll be able to take it all in and appreciate everything he and the staff worked so hard for all year long.
"I think (I'm most proud) of the joy and happiness we've brought so many people over the years," Staph said. "I come from a business law background so for much of the planning throughout the year I bring that sort of discipline to my thinking. Race day, that goes away and I can just sit there and enjoy the emotion demonstrated when runners cross the finish line. There are stories behind every person who finishes and you hope that your race delivered joy and happiness for every one of them."